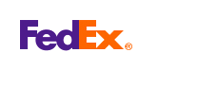 Major issues going on in Richardson, TX right now. FedEx is trying to get permission to build a distribution center right down the street from my house! We cannot allow this! There is already too much traffic right there, we don't need anymore.
They say the added traffic will only be in the morning and the evening. DUHHH, that's when everyday rush hour traffic is. Why do we need to add to it? FedEx was already turned down by the City Plan Committee a couple of weeks ago. We all signed a petition, however, FedEx is making a plea, in person, to the council next week.
It will probably be standing room only, but I urge everyone in Richardson and the Garland borders to attend so we can squash this facility. I signed the petition and am proud of it! Even if they guaranteed deliveries to our houses for first thing in the morning so we wouldn't have 7pm deliveries anymore, I'm still against.
I don't need more traffic to fight with running to and from appointments!!