As of May 16, Alyssa is now 6 months old.  For those who have been following along, this past weekend was my first Mother's Day, and this same weekend last year is when we announced to our friends and family the news.
She is hitting milestones sooner than most babies.  She's been rolling over since she was 3 ½ months.  She broke her first tooth through on April 30 and her second tooth followed on May 10.  She's also sitting up on her own, which the doctor is amazed by all these things.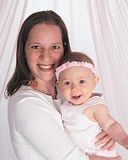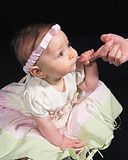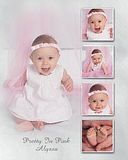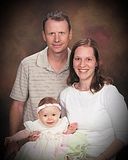 She amazes me everyday!  Boy, how the time has flown by.  Here are some pictures of us and her.